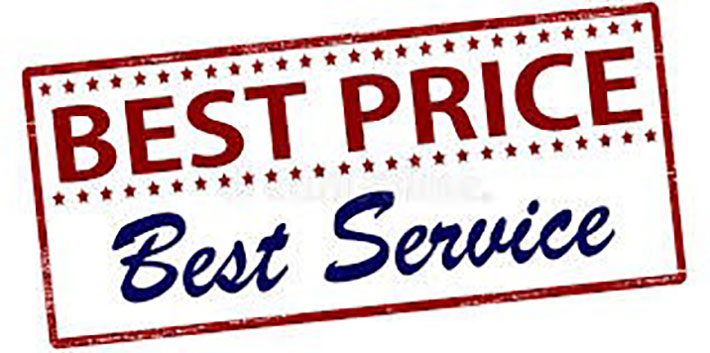 The construction industry is all about pricing. Those of us in the kitchen cabinet world are always working up price quotes to present to clients. Our load of bids at Atlantis Kitchens is greater than retail kitchen dealers as we serve a large trade following. Working with contractors, builders, designers and property management companies allows us the opportunity to engage on many projects. Every day brings on a slew of price comparisons being done on our product offering.
Many of our trade accounts don't question our pricing. They know that we are of high integrity and won't mess around with their billing. However, there are times when even our best accounts test our prices. I don't find anything wrong with them doing so as it keeps everyone on their toes.
Recently one of my better accounts asked us to price a "sample" kitchen being distributed to a handful of kitchen dealers. The person in charge of this price comp exercise is detail-oriented and understands the construction industry. He knows we are very good at what we do but the chance to save money is important. I submitted my price quote for the set of cabinets and hoped for the best as you never know how these things go. Sometimes a competitor may provide an aggressively low price quote just to grab the attention of a potential new account.
I believe that any buyer, trade or homeowner, can always find a cheaper price but what is given up when going with the lower priced vendor. Kitchen cabinets require a high level of service and experience to be produced correctly. Our blog post titled Murphy's Law outlines the process of producing an order correctly. The pitfalls are many for even an experienced meticulous kitchen dealer. I wish you luck if you base your cabinet purchase on price alone.
It turns out the recent price comp exercise went well for us. The buyer from my account informed me that our price was the second lowest quote he received. The one price that was cheaper came from a dealer known for their lackluster service. To my account, the small price difference is worth the peace of mind he gets from purchasing cabinets from us. When shopping for cabinetry please consider both price and service. Both matter.
Thank you very much for your attention.
Jimmy Gavalas
The Kitchen Cabinet Guy
Atlantis Kitchens