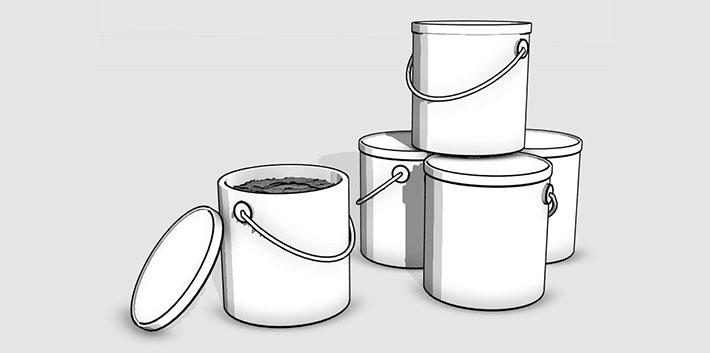 Paint is still the most popular type of finish for kitchen cabinetry. Whites and grays outweigh all other colors by a lot. Blue and black have gained some momentum in the last couple of years. It's amazing to me how long the paint trend has lasted and it does not seem to be losing any steam.
Most cabinet brands offer standard white color options and standard gray color options. They obviously are the popular whites and grays being used today. For example, Fabuwood offers Frost and Dove as their two white colors. Frost is a crisp white while Dove is a more subtle white. Do you really need more options?
Choosing a standard color is always less expensive than selecting a custom color by Benjamin Moore or some other brand of paint. I am perplexed when a client would rather spend extra money to go with a different white than what is being offered as standard. What you dress around the cabinetry will influence the look a lot more than the Frost or Dove color choices. In my opinion, the look of a kitchen is more heavily influenced by the appliances, countertop, handles, backsplash, small appliances, towels, etc.
I am a big believer on saving money for my clients. Spending hard earned dollars on a custom paint color is something that can be avoided. Here is a list of the standard colors offered by our two most popular wallet-friendly cabinet brands. They should be considered before spending money on a custom paint option.
Fabuwood Whites:
Fabuwood Grays:
Hanssem Whites:
Frosty White
Crystal White
Hanssem Grays:
Go for standard colors and save yourself the money.
Thank you very much for your attention.
Jimmy Gavalas
The Kitchen Cabinet Guy
Atlantis Kitchens