The Shaker style has been one of the most popular kitchen cabinet door styles for years. If you count the variety of Shaker-like door styles then the design is, by far, the most used door design in kitchens today. It has been around for centuries and it doesn't look to be losing steam anytime soon.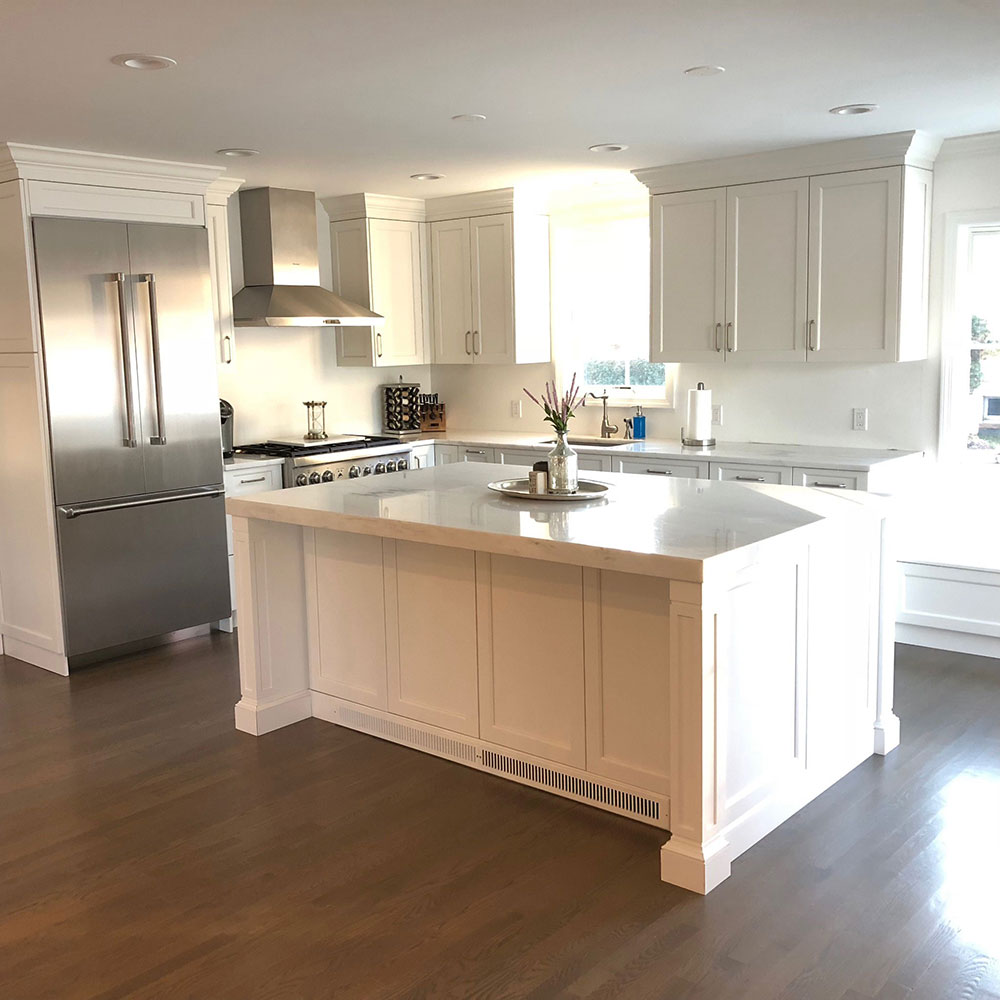 The Shakers, a religious group, formed during the 18th century broke off from the Quakers. They became known as "Shaking Quakers" because of the ecstatic nature of their worship services. They spread out across New England and started building Shaker style furniture that was known for high quality craftsmanship. The trademark of the cabinetwork was simple lines with an understated appeal.
The minimalist design of the Shaker style spread in popularity and is still very strong today. The door design sold today for kitchen cabinets is not very different than the one made hundreds of years ago. The simple clean lines that frame the flat center panel are the basis of most kitchen door styles sold today. There are variations to the inside profile edge or outside profile edge being offered by various brands. In the end, they are all some form of a shaker door.
The broad appeal of the shaker style in all types of settings is the reason for its popularity. The style goes well in a traditional environment, a transitional home, and a modern style kitchen. Adding to the popularity of the shaker style is the desire for kitchens today to have a simple charm. The simpler the better is the design mantra of this era.
Thank you very much for your attention.
Jimmy Gavalas
The Kitchen Cabinet Guy
Atlantis Kitchens